Vacature verlopen
Deze vacature is niet meer actief.
Research manager in Amsterdam
Marktonderzoeker
32 - 36 uur
Amsterdam
08-05-2023
Over de functie
Working as a research manager for this company means a combination of client contact, setting up procedures and guidelines and monitoring qualitative and quantitative research. 
You are not crunching numbers, but you are responsible for setting up research with the right methods, using the right parameters and asking the right questions. Your clients are based throughout Europe and you will work from Amsterdam. 
Where are you going to work? 
This company was founded 15 years ago and now employs 80 informal and ambitious colleagues worldwide! The head office is in London, but with locations in New York, Amsterdam and Cape Town, the organization is conquering places globally. They are known as an expert agency, but with an innovative, challenging edge; always creating new ideas with fresh eyes. From looking at consumer perceptions, employee satisfaction or brand reputations; the company thinks in possibilities. Does this fit into your DNA and are you ready for the next step in your market research career? 
A summary of your responsibilities as a research manager: 
You will set up a research plan in consultation with the client. You and your tear are the experts in research but you want to include the client for optimal result. 
After this you will write briefings for other stakeholders and drafts for analysis templates. 
When setting up a research template you will challenge your colleagues, clients and stakeholders (and vice versa) to approach research questions in a creative and new way. 
You are not charged with number crunching but you will keep a sharp eye on the quality of the results. 
Communication with clients is key. Before, during and after you, as a research manager, will be in contact with clients to understand them, to answer questions and to keep them up to speed. 
 
Wat is jouw achtergrond en ervaring?
You like to think creatively with the customer and you are also someone who easily makes connections. As a person you are a informal communicator but you know when to act a bit more formal.
And what else makes you a great research manager? 
We are aiming for somebody with 1-3 years of working experience in data analysis, preferably at a market research company. It is important that you have experience in quantitative analysis and it would be great if you have some experience in qualitative experience. 
You are going to use Excel, SPSS, Word, and PP. It is important that you are a easy learner when it comes to these programs and that you are eager to learn some new skills .
You live in the Amsterdam area, the company is not easily accessible by car, so you come to work by public transport, bicycle or scooter.
At an academic level, you have completed at least a higher vocational education, which means that your English is at a professional level.
You are working for a scale up, what means that sometimes you are doing things that where not mentioned in your original job profile. No problem for you! 
Wat hebben wij jou te bieden?
This is a great challenge if you want to mix an informal working environment with personal growth and being in contact with great, international clients. You will get a lot of freedom, but also the right tools to make sure that you can make your own success. And what are you going to find in the contract? 
An annual contract immediately!
A salary between €3100,- and -€3500,-gross per month. 
25 holidays and you can join the company pension plan. 
A hybrid work schedule, where you can work from home for 3 days! The other two days your workplace is a workspace in the middle of Dam Square! Wow the heart of Amsterdam, you can feel the spirit! When working at the office travel costs will of course be reimbursed. 
A company laptop and a €200,- euro budget to set up an ergonomic home workplace.
Weekly access to internal training opportunities, but also external courses given by eg Esomar.
Does this sound as your new challenge or do you have any questions or comments? Just let us know! The procedure will start with a conversation with us. After that you will have a Teams call with the manager of the Amsterdam office. A test could be part of the procedure and in the end you will have a chat with the CEO. 
 
Solliciteer
Herken jij jezelf in dit profiel? En lijkt werken bij JUSTIN Recruitment je een mooie stap? Solliciteer dan meteen.
Solliciteer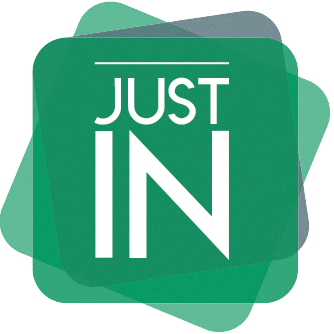 JUSTIN Recruitment
Bekijk profiel
Waarmee kunnen wij je helpen?